The DISC Personality Test
YOU CAN USE THE TEST RIGHT NOW WITHOUT THE NEED FOR EXPENSIVE TRAINING OR CERTIFICATION.
What is the DISC personality test?
This DISC Personality Test has been created in response to a high demand by business leaders and professional coaches. They all indicated that they wanted an accurate, reasonably priced, easy-to-administer personality test providing a succinct and to the point report.
Use this DISC personality test to assess and predict the behaviour of your team, job applicants and your partner/s. The results will identify strengths and indicate how to put them to best use. Readers will DISCover specific advice on how to influence others through improved communication. (Thought bubble … how to approach and connect with that potential new client!)
What does DISC stand for?
Dominance | Influence | Steadiness | Compliance.
Some people believe that using the DISC Model to describe personality is an over-simplification. Before coming to such a conclusion please consider this…
"There are only three primary colours and yet they allow us to produce every single colour, tone and hue in the world".
Despite situations or circumstances, research indicates that most people naturally favour – and therefore more frequently exhibit – the behaviour of 1 or 2 of the DISC types.
Direct, forceful and decisive.
Enjoys a challenge.
Energised by others. Enthusiastic and optimistic. Enjoys influencing people.
Co-operative, patient and thoughtful.
Enjoys following procedures.
Strives for order and avoids risks.
What is the DISC Questionnaire?
The DISC questionnaire consists of 28 sets of culture-free multiple choices and takes about 12 minutes to complete. Every single phrase and question has been carefully calibrated to ensure accurate results.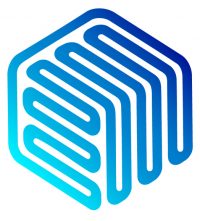 The DISC Profile has been designed to be user-friendly and easily interpreted.The content consists of:
DISC Control Panel or Dashboard
FREE WHEN YOU PURCHASE 5 OR MORE TESTS
CONTACT US DIRECT TO PURCHASE
In your secure admin Control Panel you can:
Our manual contains a wealth of information ….