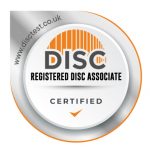 Become a
Registered DISC Associate
Complete our exciting and intriguing DISC training programme with our DISC expert and psychometrician and become a registered DISC associate.
Registered DISC Associate Training Programme
Become a DISC expert!
Thought-provoking; insightful; eye-opening coaching sessions with our DISC expert and psychometrician.
DISC training focuses on 5 Steps:
Step 1 – You to take the test and receive your results.
Step 2 – Arrange a Skype call of 2 hours with our DISC expert to include:
An overall outline of the DISC model of personality.
An in-depth discussion about your own results.
This is a great way for you to learn and understand. By talking you through your own results you will gain a greater understanding of DISC as a model. It will ensure that you understand the DISC traits; the three profile graphs; how the different Styles communicate; learn how to modify your personal style, etc.
Cover the 15 Classical Profiles defined by the Summary Graph scores.
The different Profiles are based on the interaction of the four traits measured by the DISC model. (As you will appreciate, there are thousands of different combinations of graph scores.)
Step 3 – You to ask a volunteer to take the test. (We will provide you with a unique link.)
You will receive the results and will have time to study and share/discuss them with the volunteer.
Step 4 – Arrange another Skype call with our expert of 1 hour to discuss this second report and to answer any other queries you may have. This coaching session will help you to quickly identify the DISC style of others. And therefore, how to deal/communicate with them.
Step 5 – The DISC manual will be sent to you together with a 'badge' identifying you as a DISC Practitioner.
Of course, 'Rome was not built in a day'! It will take time, thought and practise. However, even after a short time, we believe you will be impressed by yourself! By your own knowledge and understanding of human behaviour.
Further coaching can be booked in slots of an hour at £130.00. Alternatively, we can answer any reasonable queries by email without any cost.
£420.00 – Cost for 1 participant
£520.00 – Cost for 2 participants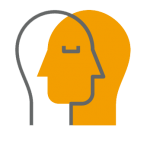 Knowledge is power.
The more knowledgeable you are about DISC, the more powerful you will find it.
It's easy to learn more. You have the option of:
A one-hour Skype session that can include two people at a time that suits you.
You can choose the full DISC training/coaching programme which includes two free DISC tests and three-hours one-to-one on Skype.
To make a booking simply request a call-back or get in touch by email using the form below.
One-Hour DISC Training Session
You can choose to have a one-off Skype session – at a time that suits you – with our psychometrician. Discuss your own results if you wish.
£ 130.00 – this can include a maximum of two people being trained.
Become A DISC Test Partner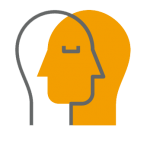 Partner with us | Whitelabel DISC Test System
Already a DISC expert? Or have you just completed our training programme described above?
Become a Positive Partner and reap the benefits of having your own branded DISC platform. Your own DISC that you can offer to your existing clients and to new purchasers.
We are actively seeking go-ahead positive business people to share our DISC platform. We believe our DISC is a brilliant accurate tool that can easily be incorporated into companies' recruitment and/or development programme. Take the first step towards creating a new revenue stream, visit our partner page for more information or get in touch now!